Our History

Ioppolo & Associates was established in 1996 and comprises of 2 managing partners and 30 employees involved in General Consulting, Education, Support and Project Development throughout the Asia/Pacific Region.
During the period since its establishment the firm has worked with a multitude of organisations that range significantly in size, across multiple industries and geographies.
I&A's Managing Principals are Fellows of CPA Australia and have worked extensively in an advisory capacity for organisations of all sizes. The briefs have included CEO Mentoring, advice on best practice Budgeting and Forecasting and Transfer Pricing process design.
How we help clients...

Going beyond the standard implementation of a technical solution, the team offers clients sound advice on process improvement and system re-engineering to ensure success of the overall project.
Ioppolo & Associates currently holds the status of a worldwide Oracle Gold Partner with Oracle Associate Gold memberships in Singapore and Malaysia.
The firm operates across a broad range of industries including; Banking & Finance, Telecommunications, Government, Mining, Transportation & Logistics, Manufacturing, Retail and Wholesale/Distribution.
Managing Partner's Profiles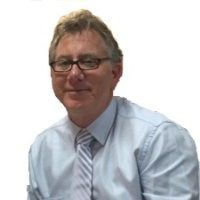 Guy Ioppolo
Guy founded Ioppolo & Associates in 1996 after the identification of a need in the marketplace for Performance Management & Business Intelligence specialists. His past roles include senior positions in Qantas, Australian Airlines and Challenge Bank.

Anthony Lepore
Coming from a corporate background, Anthony teamed up with Guy after working together on a major project. Anthony is involved with all aspects of the business and manages key clients and implementations.