I&A Odoo Services
for a complete Odoo experience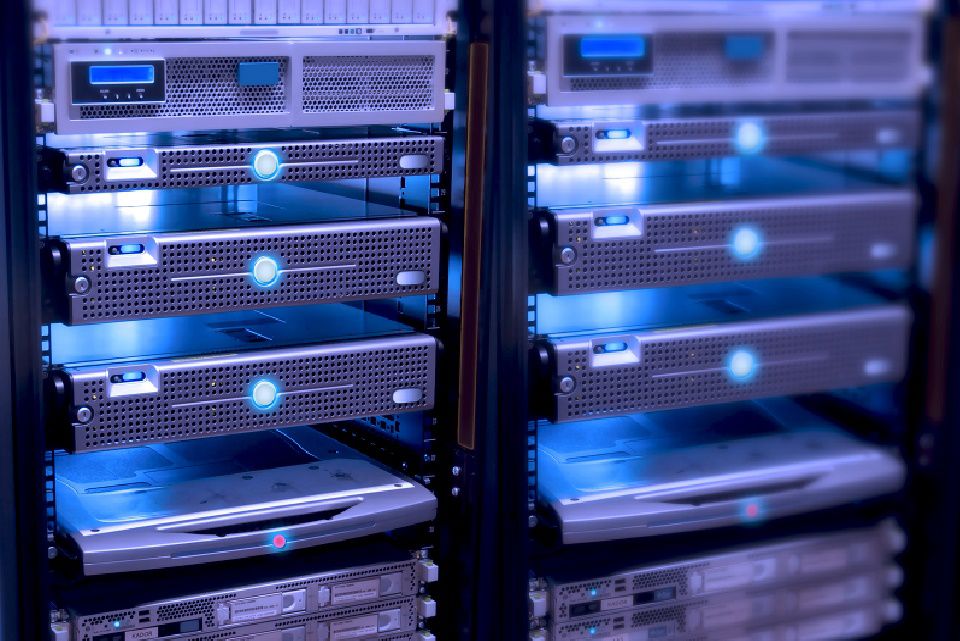 Infrastructure as a Service / Hosting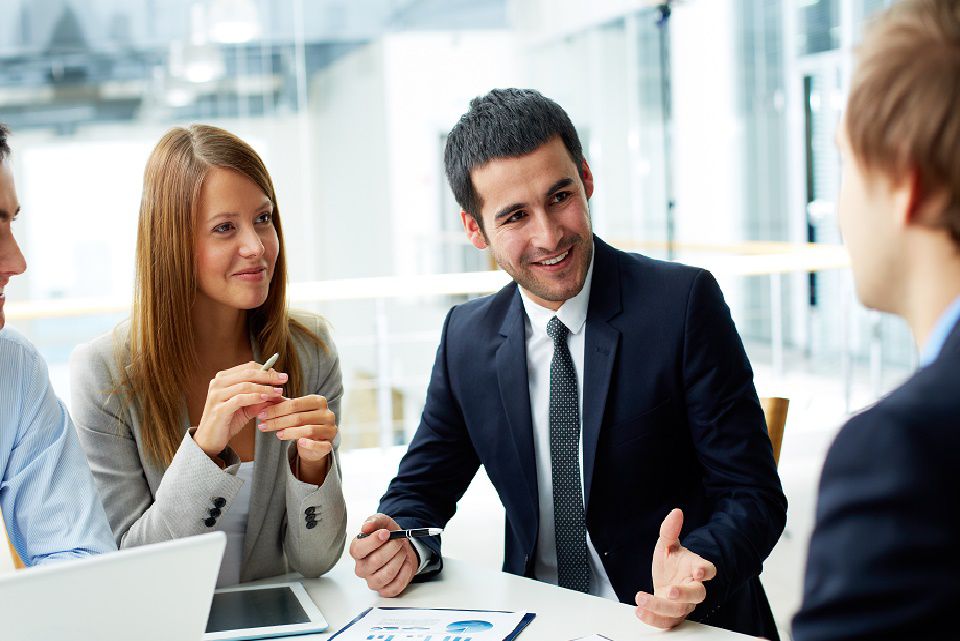 Odoo Support & Consulting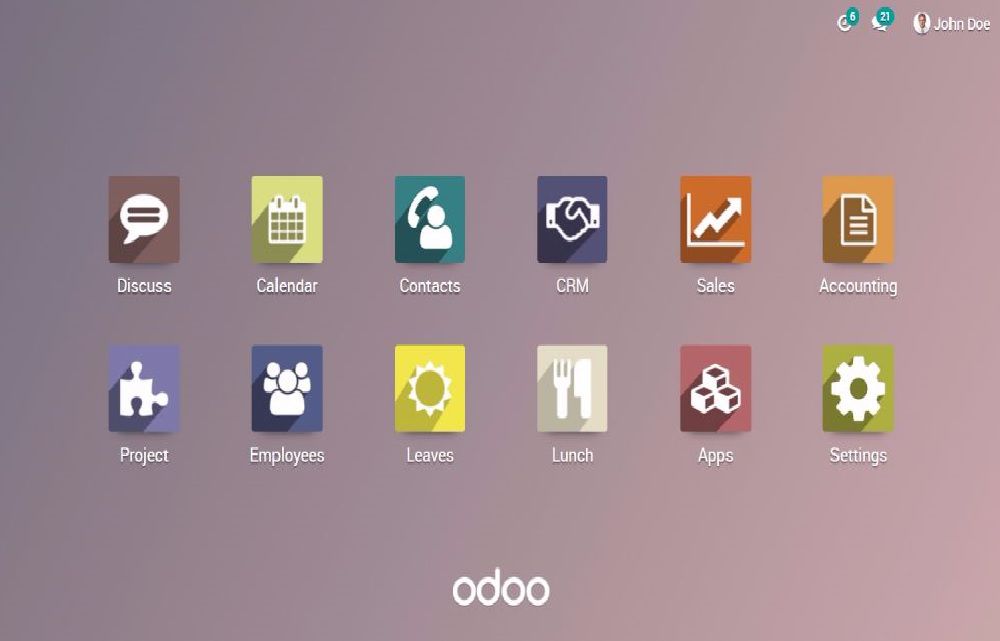 Odoo 12 Enterprise Software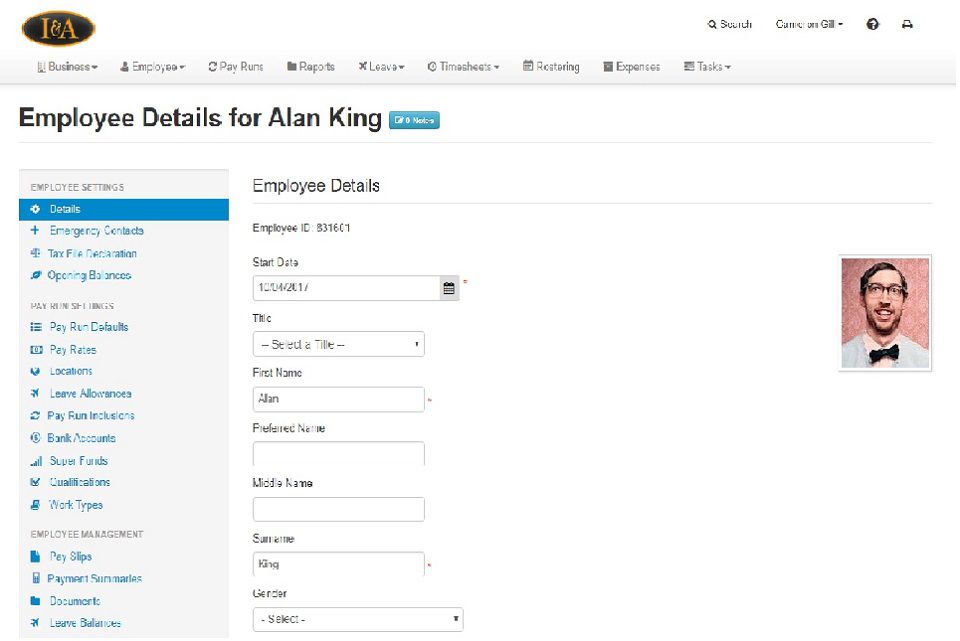 Australian Payroll for Odoo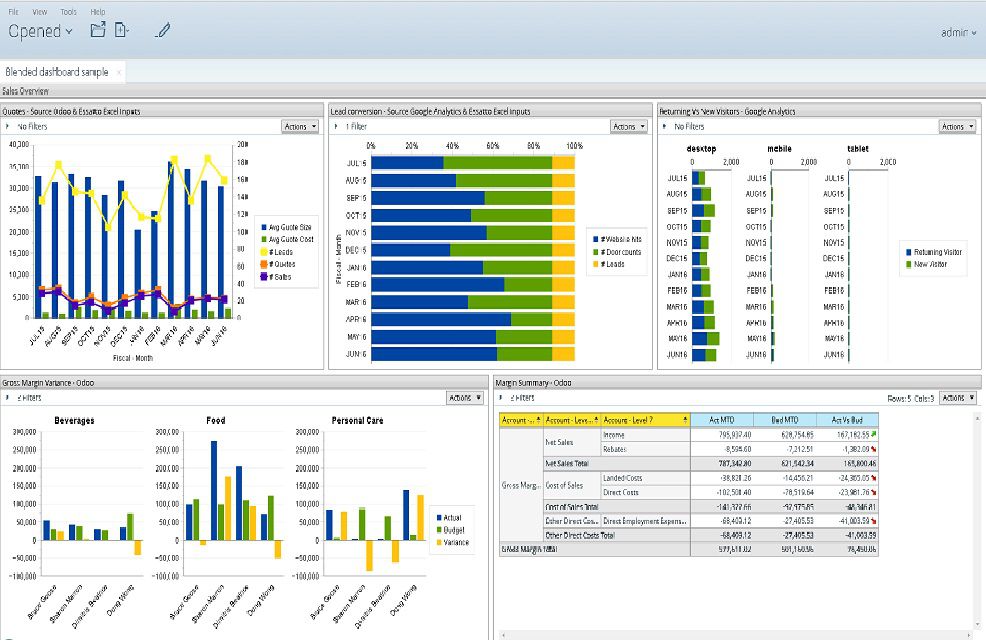 Reporting & Analysis for Odoo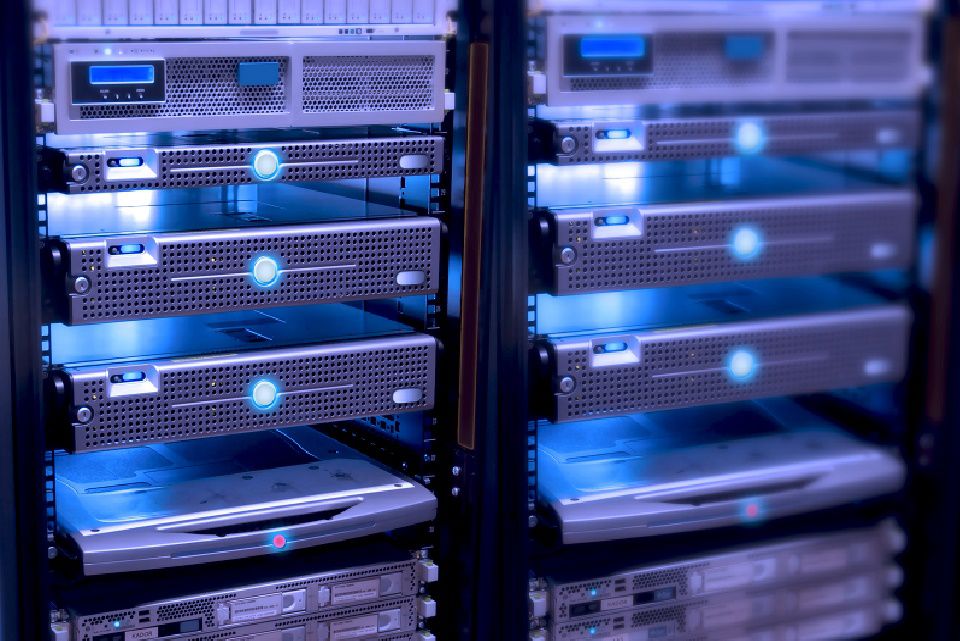 Install On Site
This option involves the installation of Odoo on your own hardware. For certain web components of Odoo an external facing IP address will be required.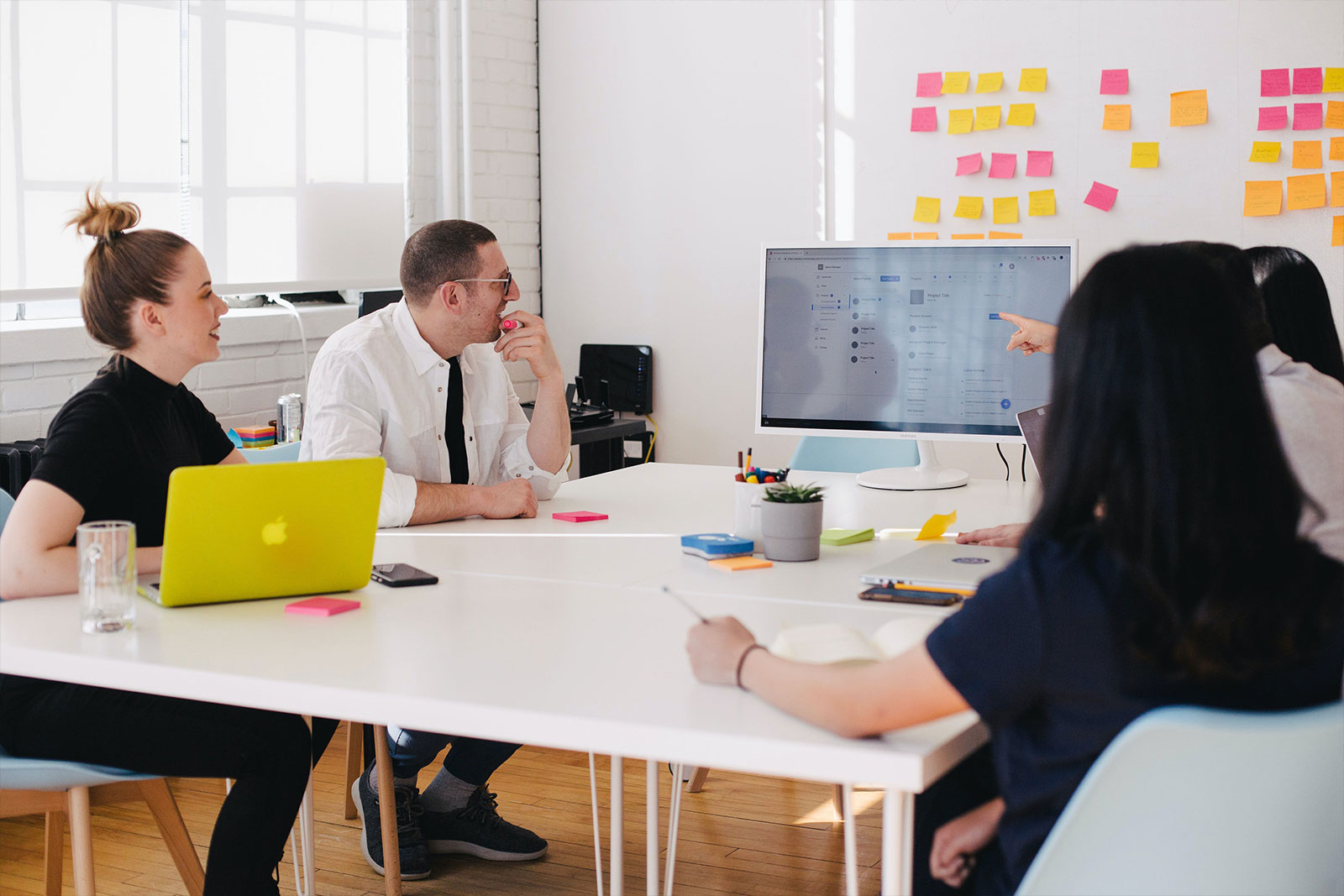 3rd Party Hosting Platforms
Hosting service providers such as Amazon & Oracle provide businesses with an enterprise hosted environment for the installation and management of applications such as Odoo.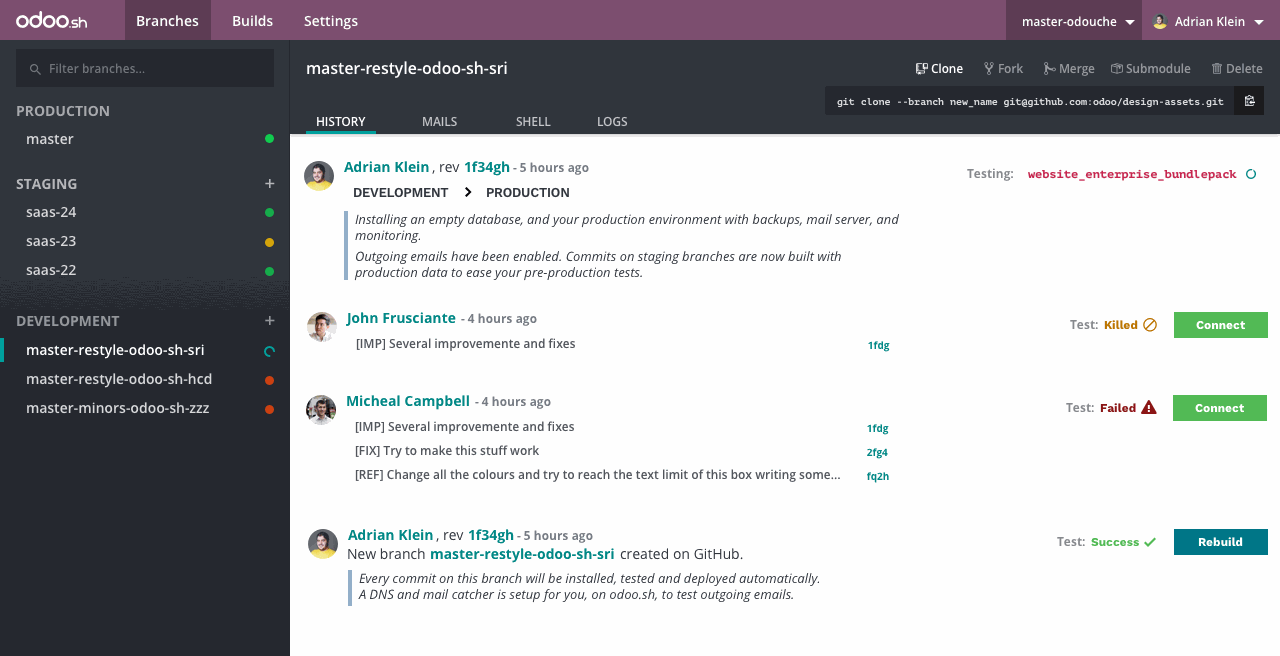 Odoo.sh
Odoo now provide reliable and high-performance hosting services to Odoo Enterprise users with direct connections to Github and the Odoo Apps Store. Multi location backups are also provided.
I&A Odoo Support Consulting Packs


AUD$ 4,750
ex GST per pack
Access to I&A Support Desk & FAQ
Dedicated Account Manager
Hours can be used for support, training, customisation, development, installation of apps & data importation
AUD$ 8,750
ex GST per pack
Access to I&A Support Desk & FAQ
Dedicated Account Manager
Hours can be used for support, training, customisation, development, installation of apps & data importation
AUD$ 12,000
ex GST per pack
Access to I&A Support Desk & FAQ
Dedicated Account Manager
Hours can be used for support, training, customisation, development, installation of apps & data importation
AUD$ 15,000
ex GST per pack
Access to I&A Support Desk & FAQ
Dedicated Account Manager
Hours can be used for support, training, customisation, development, installation of apps & data importation
I&A Odoo Service Level Agreement
The I&A Service Level Agreement service provides Odoo users with an extra level of assurance and guaranteed response times. For an investment of $500 ex GST per month Odoo clients receive; priority access to I&A support desk, access to severity issue escalation, dedicated account manager, guaranteed response times, 5% discount on selected prepaid IA Odoo support consulting packages and 2 x hours support included per month (to be used during allocated month). Any additional required support can be added with I&A consulting packs.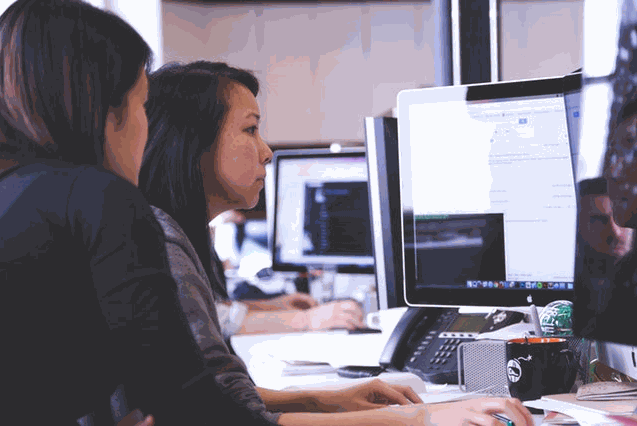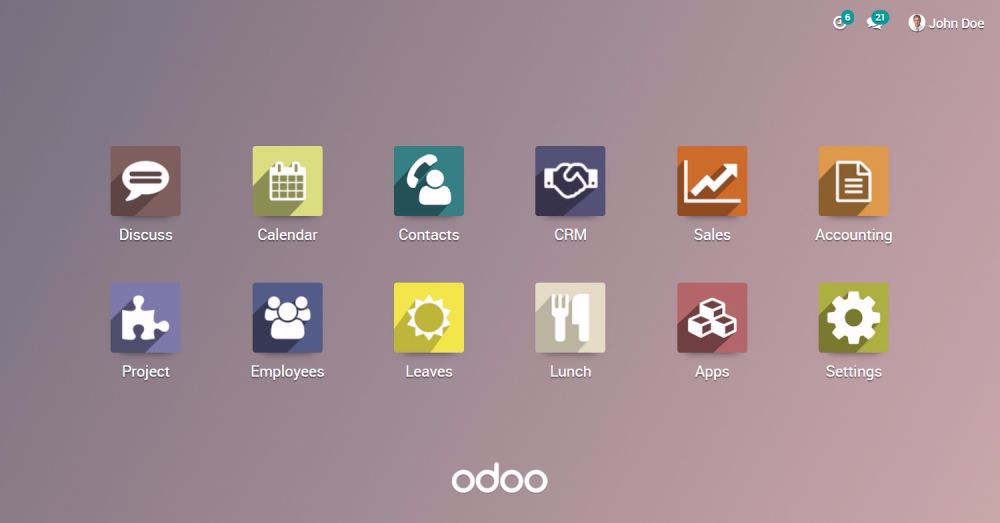 Odoo 12 Enterprise Software Licenses
With over 10,000+ apps, Odoo covers all your business needs in a one-stop solution. No more interfaces between different software required. Odoo apps are perfectly integrated to each other, allowing you to fully automate your business processes.
Core modules include; Accounting/Finance, Sales, CRM, Inventory, Purchasing, Website, E-Commerce, Human Resources and Projects.
Free Advice
We make sure you order the right mix of modules
Pay Direct or via I&A
You can pay in AUD or USD
Assistance with specific requirements
We can help with your unique business-case scenarios
Optimal App Selection
We help you choose the right apps for initial order
Special Discount Negotiation
For Not for Profit or education related entities
Pre-sales Support
Our support team can answer your pre-sales queries
Australian Award Interpretation
Single Touch Payroll Compliant
Employee Self-Service Interface
Frequently Asked Questions...
[Odoo] Where can I learn more about how to configure, manage and run Odoo?
[Odoo] *What are Standard Apps?
Standard apps to be installed, and not customised or configured, in the installation include...
Accounting

Sales

CRM

Website Builder & E-commerce

Inventory

Purchasing

Human Resources

core Odoo functions - Discuss, Notes, Chat, Calendar
The client has the ability to add additional standard modules from the Odoo Apps button.
Non-standard apps include; custom scripts, 3rd party & Odoo apps from Odoo Apps Store and modules from external repositories such as Github.
[Odoo] Is my accountant classified as a full Odoo user?
Odoo hosted on I&A servers provides a custom I&A application that allows for your adviser to connect via the portal to view you data.
When configuring your I&A Hosted environment the team at I&A will enable the allocation of a user to an accountant or business adviser.
Please contact the I&A Support Team with any queries about external users.
[Odoo] What email connectors are included?
The I&A Odoo Hosted solution offers integrations to both Gmail and Outlook/Exchange.
Please contact the I&A Support Team to assist with your email setup.
[Odoo] Who is responsible if my Odoo does not perform as required?
Odoo take responsibility for their software and provide users with a means of reporting issues.
Please refer to the Odoo EULA for more information - Odoo End User License Agreement
I&A are not responsible for Odoo Software and its performance however do offer clients with an additional form of insurance through a Service Level Agreement that outlines a range of assurances such as response times, escalation of issues and provision of support services.
I&A do not manage the data-centre in which client data is stored and cannot be held responsible for issues. I&A do however do provide first-level support to hosted clients and escalate issues where necessary.
I&A take responsibility for their publish IA apps that are deployed on the I&A hosted service and will address issues at no cost to client and ensure they work as specified on the most recent versions of Odoo.
[Odoo] # What is the I&A Custom Apps Library?
The I&A Custom Apps Library contains a selection of locally developed custom apps developed by the team at Ioppolo and Associates.
All clients are provided with access to these apps and can only be used whilst they are an active subscriber to the I&A hosted service.
Such apps included in the library include; Document Management, Auto Backup, CBA + Westpac Payway Gateway, Timesheet Management, Stop Followers and many more...
[Odoo] Where's the fine print documents?
[Odoo] What do I do when I need/want to migrate to a newer version of Odoo?
The team at I&A can assist clients when migrating from one version of Odoo to another.
Odoo Enterprise users receive free upgrade and migration of standard modules to newer versions. Please refer to Odoo terms and conditions relating to the upgrade process.
[Hosting] How do I access my I&A hosted environment?
All clients are provided with a link and username/password to access their environment. Clients have the ability to change passwords.
All I&A hosted environments are pre-configured with a sub-domain address however for clients with their own domain and DNS registration they are required to point DNS settings to a provided address. In addition domain settings need to be applied to Odoo settings (web base URL).
Please contact the I&A Support Desk for assistance.
[Hosting] Can I use my own domain for my Odoo Website?
Yes, absolutely. Please contact the I&A Support Team for assistance.
The process will require a pointing of your DNS records to your Odoo environment.
Please note that the standard I&A hosted package is designed for a single domain per Odoo instance.
[Hosting] How secure is my data?
The I&A hosted Data Centre is located in Sydney Australia and has extensive security measures in place.
Physical Security :
Physical access to data centre required authorisation and is monitored

All employees are required to be able to clearly identified at all times with tracking of accesses

Any visitor requires registration and is escorted by staff at all times

Premise is monitored by CCTV 24/7

Physical barriers have been set up to prevent any vehicular intrusion
Data Security :
Security services are aligned with the ISO/IEC 27002 Code of Practice for Information Security controls

All staff with exposure to data are subject to the Practice of Information Security

Network, operating systems and databases are behind a multi-layered defence security protocol

I&A cannot be held responsible for 3rd party applications installed on hardware
[Hosting] How is hard disk space allocated?
Your plan includes an amount of allocated disk space which is allocated between operating system software and database.
5GB has been allowed for operating system and the remaining hard disk space is available for your data.
[Hosting] What happens if I run out of allocated disk space?
If you run out of disk space only then you can upgrade disk space by adding another pack of GB space. Packs available include 5 GB, 10 GB, 20 GB, 50 GB and 100 GB.
Please contact your I&A Account Manager for more information and pricing.
[Hosting] How is the development server managed?
Odoo Enterprise requires a license key to be applied to the development/ test development environment. However we suggest that you can refresh you development/ test environment when required providing you with a window every 28 days from the refresh date before the trial period ends.
Should a user have spare Odoo Enterprise license keys they can assigned to the development server and the refresh process would be removed accordingly.
[Hosting] What is the difference between I&A Hosting and Odoo.sh?
Odoo.sh is a hosted service outside Australia and is charged monthly in Euro. Support and services are managed through Odoo support outside Australia. Contact your I&A representative as we can assist you in establishing you Odoo system on Odoo.sh providing local support in Australia.
Before making your final decision please contact your I&A representative to discuss in more details the diffrences between an Odoo hosted solution and a I&A hosted solution.
[Hosting] What is included in the AUD$249 ex GST initial setup fee?
For every new user a friendly member of the I&A Support Team will call you up to discuss the configuration of your environment. During the call they will discuss various components of your Odoo requirements including email and DNS settings. They will also discuss with you additional I&A apps that will be available to you such as Auto-Backup.
Configuration services provided as part of initial set up include...
Upload our custom I&A apps to be available for install

Install and configure I&A Database Auto-Backup module, setting up your automated backups

Provide URL <yourname>.odoo.com.au for your odoo site … OR … assist you to link your own custom URL to your odoo site

Configure email for standard Odoo set up

Set up a helpdesk user group for portal users
From there they will prepare the environment for you and contact you with all of the configured environment details.
[Hosting] What does less than 25 & 50 users mean?
Your environment is dependent on the resources you server has been allocated and these include memory, CPU and disk-space.
Depending on how you use your system the resources of your server will be utilised.
In estimating the number of users that you can use on your system we have assumed that 1 application is applied.
Please speak to your IA account manager to allocate more resources to you environment if you think you need additional resources.
[Hosting] Why should I have an SSL on my Odoo website?
A SSL certificate involves the application of additional layers of security to an existing website.
There are four key reasons as to why you should have an SSL certificate on your Odoo website…
REASON ONE – Protection from Hackers
In addition to encrypting sensitive data, a SSL certificate provides authentication to your site. This presents phishing attacks and other threats to your online business.
REASON TWO – Boost search engine ranking
A web URL that starts with a secure HTTPS protocol gains a ranking advantage in search engines.
REASON THREE – Google approved
Effective July 2018, Google will be flagging websites without SSL. This means that websites who fail to secure an SSL certificate will experience a decline in search rankings as well as a drop in visitor conversions.
REASON FOUR – Build trust
Customers are becoming more aware of online security. The lock icon or green bar lets your visitors know that their connection is secured.
If you have any queries about SSL for your Odoo website, please contact the support team at Ioppolo & Associates.
[Support] Do you offer a Service Level Agreement?
Yes, I&A have a service level agreement for clients requiring additional support assurances.
Assurances include priority support arrangements, response times, escalation of issues.
Please contact the Odoo Support Team for details.
[Support] What support does Odoo provide?
Odoo offers support to current Enterprise subscriptions on version 11.
To log a ticket 1) visit Odoo website, 2) Log in with your Odoo.com username & password, 3) Complete Support Request Form
Make sure you list full details about the query and include screenshots where possible.
Please note that you will also be prompted to enter your Odoo License Key.
If Odoo are unable to satisfactorily address your issue please contact the I&A Support Desk.
[Support] How do I get apps from the Odoo Apps Store to my I&A Hosting?
Should clients purchase apps from the Odoo Apps Store they are required to log a ticket with the link to the file as well as any specific instructions for uploading to their secure Odoo environment.
We do however recommend testing of 3rd party apps prior to loading to a live Odoo environment.
I&A cannot be held responsible for any potential damages caused through the installation and deployment of 3rd party apps.
[Support] How do I know how many hours I have remaining on my Support Pack?
All clients are provided with access to the I&A Client Service Portal that displays Prepaid Hours remaining as well as a description of where hours have been applied.
In addition, clients can use the I&A Client Self Service portal to view quotes, invoices, subscriptions and outstanding tickets.
[Support] What do I get when I buy an I&A Support Pack?
All new clients are provided with the following when they purchase a pack of support hours...
Link to access I&A Support Desk

I&A Support account login and password

Ability to log into I&A website to view details including tickets and remaining hours

Access to I&A Knowledge Base

Dedicated account manager

Option to subscribe to a I&A Service Level Agreement (for additional support assurances)
[Support] How do I log a Support Ticket?
All clients are provided with a link and log in to be able to submit tickets to the I&A Support Team.
For issues not specifically relating to help desk tickets and requirements outside support we request that our clients contact their assigned I&A Account Manager.
[Support] What hours are the I&A Support Desk open?
The I&A Support Desk is manned Monday to Friday from 9 am to 5:30 pm AEST.
Clients are provided with ability to log emergency tickets after hours at higher support rate.
Please note that as part of the I&A Support Team are located in Perth, Western Australia, support hours go beyond the 5:30 pm AEST time.